Standings and Game Scores updated through 7/25.  

Please see the schedule below: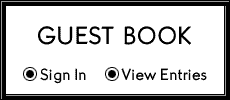 Captains, confirm your official team roster with Kathy with USA Hockey:

Send stat corrections and feedback to:

Please send pictures or stories in to the league by clicking 
here
.
2023/24 Fall/Winter Season Registration is CLOSED!!!

including our strict rules on game misconducts.

Here
 to Like us on Facebook and stay updated
on happenings around the league.  

For all scoring and stats related items, please contact:

  THIS WEEK'S LEAGUE WIDE SCHEDULE:



2022/23 Tuesday B/C+ League Champs - Detroit Whalers B

2022/23 Thursday Elite A Champs - Michigan Mallards