Standings and Game Scores updated through 7/25.  

Please see the schedule below: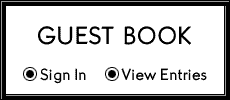 Captains, confirm your official team roster with Kathy with USA Hockey:

Send stat corrections and feedback to:

Please send pictures or stories in to the league by clicking 
here
.
Winter 2022/23 season has begun!

including our strict rules on game misconducts.

happenings around the league.  

For all scoring and stats related items, please contact:

THIS WEEK'S LEAGUE WIDE SCHEDULE:



2019 Tuesday B League Champs - Team X

2019 Thursday Elite A Champs - Brighton Chrysler